Pro You is a range of essential nutritional supplements designed for busy people who want only the best when it comes to their health.
Created by scientists right here in New Zealand, our high-potency blends contain unique, best-quality local ingredients and are free from fillers, fakes and plastic packaging.
Clean, simple & effective – Pro You is wellness that puts the work in.
Learn more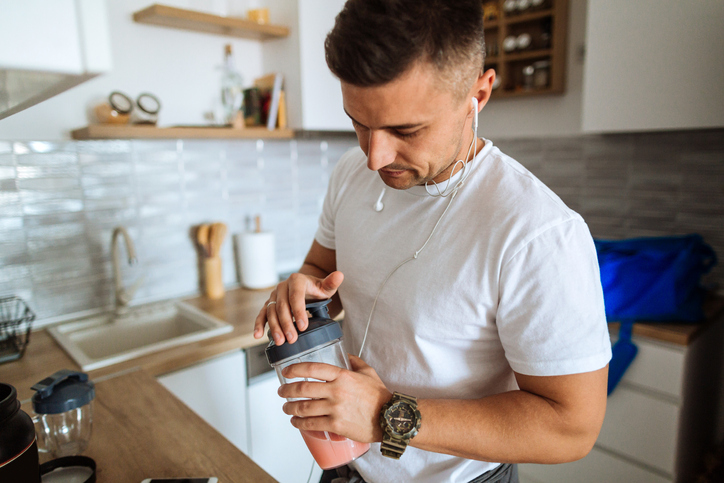 Introducing our
brand new men's protein
Designed to support muscle growth, energy levels, and overall wellness for men and young growing men alike, our New Zealand Whey Protein Isolate is a 97% protein powder formulated with Fonterra's SureProteinTM Whey Protein Isolate 895, the highest protein whey on the market.
Find out more
Inner nutrients for outer beauty
Our latest white-paper Ingestible Beauty is out now – think of it as your complete skin supplementing guide.
Download now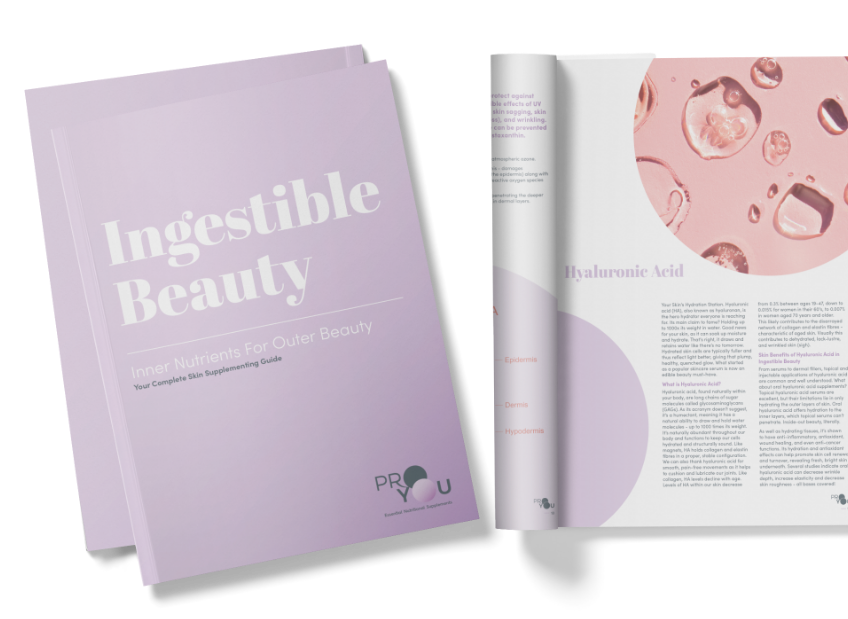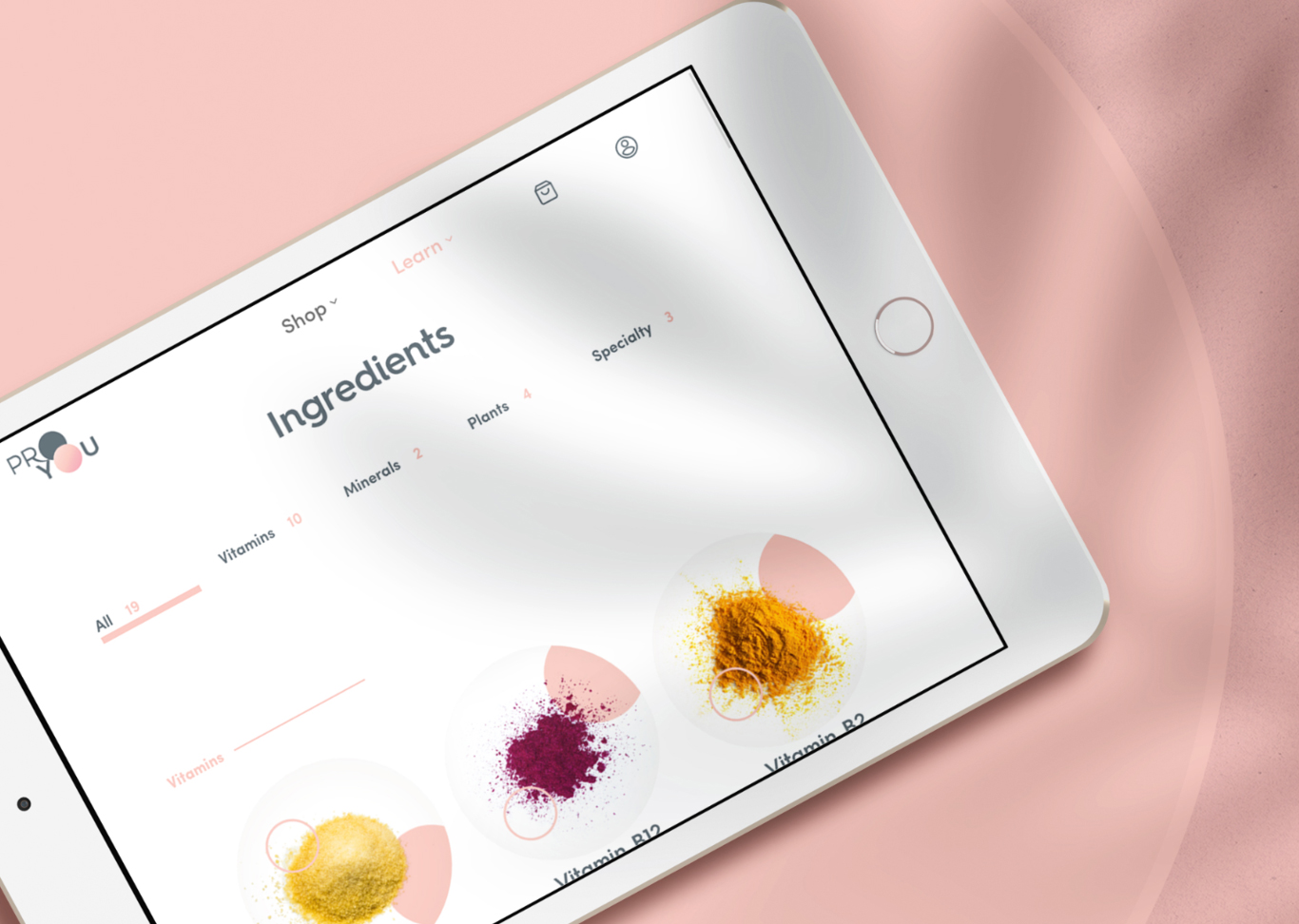 Great health starts
with great ingredients
Pro You products contain premium local ingredients that offer maximum purity and efficacy.
We believe in transparency and informed decision making – and we know you do, too – so we'll always keep you up-to-date with our research and explain exactly what each ingredient is and why we've included it.
Learn more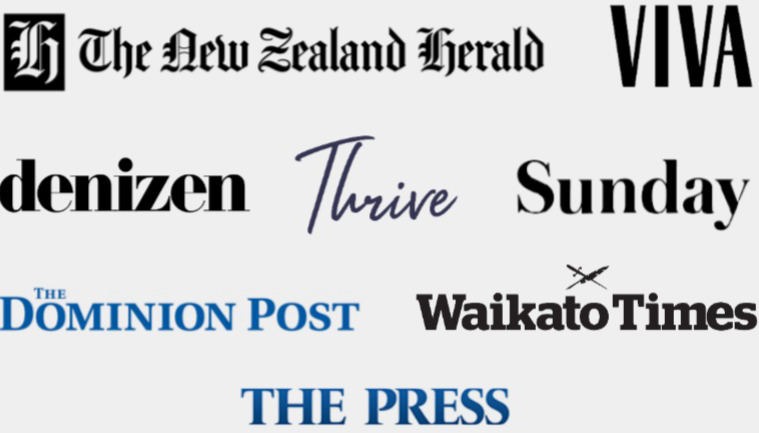 What our customers are saying
The best collagen I have tried!
"Absolutely love this product – I really notice a difference in my skin, hair, and nails when I'm using it!"
Found the Perfect protein powder!
"I love this product! I have Gastroparesis, so my stomach is really sensitive to other artificial protein powders but this vegan protein powder is not only delicious but doesn't upset my stomach. Could not recommend this product enough!"
The most natural and tasty protein I have ever tried.
"Have been loving this protein as it doesn't taste like fake artificial sweetener – super yummy and blends well into a creamy smoothie – it's more like a milkshake!"
"Love it as it's so easy to blend on the go."
Loving the Pea Protein Blend.
"This is such a great-tasting protein powder and the clean ingredients mean I don't get skin breakouts that I can get with other protein powders. Love it!"
"Thanks for the sample of the Whey Protein Blend. Love the taste and it is super filling – don't crave sugar in the afternoons."
By far the most effective product I have tried.
"Have been using the Marine Collagen Beauty Blend for just over 4 weeks and have been getting so many comments on my skin."
"Great product. Great Taste. Have just started a monthly subscription for the Whey Protein Blend."
My package arrived yesterday. Thank you for the delightfully put-together box. It was so much fun to 'unwrap' it with the extra sample and brochures.
"You offer a fantastic customer experience. Such a lovely company to deal with."
Get more goodness in your feed
Connect with us @proyounz