Scorched almonds, anyone? This cacao and almond butter smoothie tastes exceptional but also packs a punch nutritionally. Perfect for mid-morning, or after the gym, it provides > 20g of protein, antioxidants, and tonnes of vitamins and minerals. For your interest, we've summarised the benefits of the key ingredients below.
Cacao benefits
Cacao is rich in polyphenols that provide numerous health benefits. Polyphenols are naturally occurring antioxidants found in foods like fruits, vegetables, tea, chocolate, and wine. Research shows polyphenols can help manage blood pressure levels and keep your blood vessels healthy and flexible, promoting good circulation. Polyphenols also act as antioxidants, meaning they can neutralise harmful free radicals that would otherwise damage your cells. They may also reduce inflammation, which is believed to be the root cause of many chronic illnesses.
You can read more about the benefits of cacao here.
Almond butter benefits
Almonds contain lots of fibre, protein, and healthy fats, predominantly monounsaturated fat, which helps to protect the heart by maintaining (good) HDL cholesterol versus (bad) LDL cholesterol. Almonds contain essential nutrients, including vitamin E, selenium, zinc, calcium, magnesium, and B vitamins, especially folate and biotin (vitamin B7). The health benefits of almonds include lower blood sugar levels, reduced blood pressure, lower cholesterol levels, and reduced sugar cravings.
You can read more about the benefits of almonds and almond butter here.
Protein benefits
You can read more about the benefits of protein in our latest ingredient spotlight on protein here.
Cacao and Almond Butter Protein Smoothie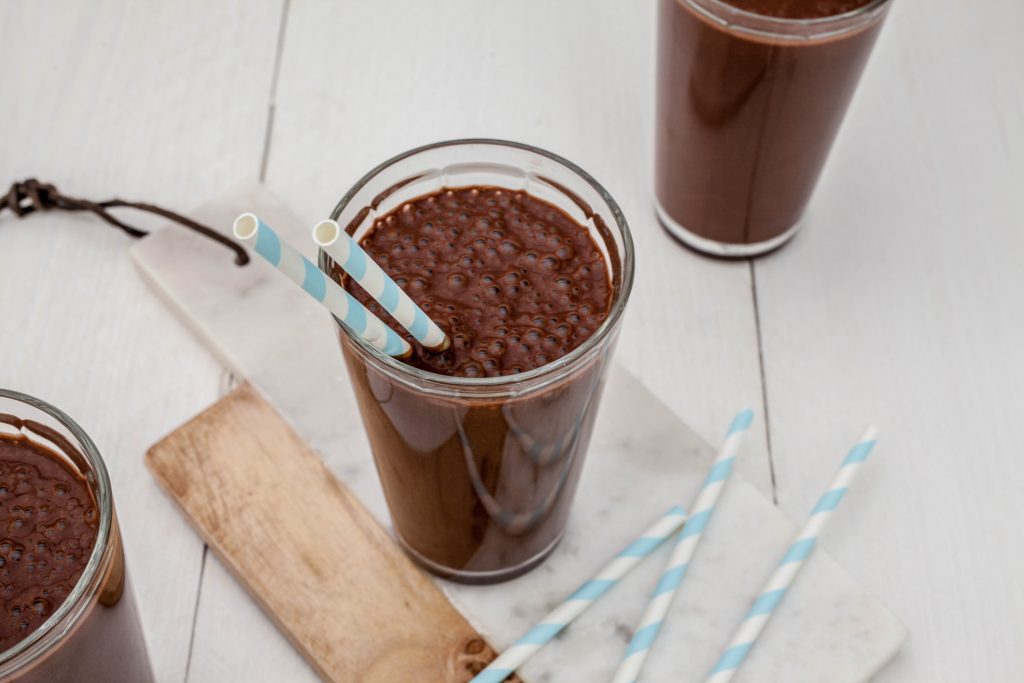 Ingredients
1 cup of almond milk + extra to top up blender
1 tbsp Fix and Fogg almond butter
1 banana
1 – 2 30g serves of Pro You Pea or Whey Protein Blend
1 tbsp Natava Superfoods Raw Organic Cacao Powder
5 – 10 ice cubes (optional)
Method
Add all ingredients to a blender and blitz. We suggest adding the ingredients and then topping up with more almond milk to fill the blender. A 750ml blender filled to the top will make two large smoothies. You can leave the banana out and add more ice to make more of a frappe-style drink if that is your preference; you may choose to sweeten slightly with honey or maple syrup if you do this.
Fix and Fogg + Pro You Promotion Coming Soon
This recipe is the first of a series of four recipes using Fix and Fogg nut butters and Pro You Protein Blends. We've got an exciting competition to announce later this month where you can win a sumptuous Fix and Fogg and Pro You prize pack.
Subscribe to our database here to be informed of when the competition is live.