This week we are introducing Sasha Bell to our Say Hello To The Pro's series. This series is intended to connect our customers, friends, and family through honest conversations.
Sasha chats with us today on life, working out and staying healthy both mentally and physically. Day to day, Sasha covers a lot of ground –  from commercial real estate and bodybuilding competitions to special effects makeup! In particular, we loved hearing about Sasha's tiny habits that heed big results and her own Pro You Protein Blends pancake recipe (which has us instantly drooling).
We hope you enjoy this conversation as much as we did.
Day to day, what do you do mostly?
I'm a Real Estate Commercial Broker so I'm always on the move to and from appointments. Outside of work, twice a week I go to Les Mills morning classes with a friend and train most days in the evenings, then spend time with my family.
What do you love doing?
I love to work out and compete in Bodybuilding as a Figure athlete. I've won a couple of shows and aspire to win my professional card to compete internationally. I also love creating special effects make up, which exercises my artistic side.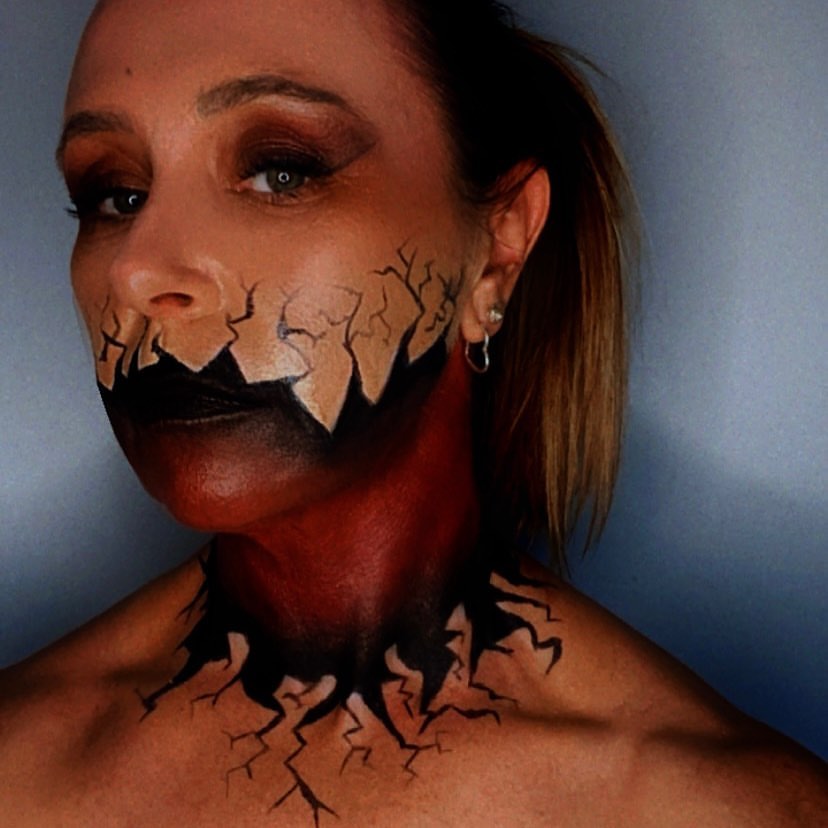 What stresses you out?
Not being organised! Every 3-4 days I prepare all my meals for each day as much as I can to make life a little easier and to ensure there are no excuses to grab takeaways. I like to have a good routine to keep me on track with my fitness goals. I find being organised keeps me healthier and being healthier makes me happier.
Where do you work out and why do you choose to work out there?
I have two gym memberships, Les Mills and City Fitness, but can occasionally be found at NZ Muscle Gym, Anytime Fitness or Massey University Gym. All gyms have slightly different machines targeting different muscle groups, so I like to mix it up to get the best results… and a change of scenery from time to time doesn't hurt.
What is your usual day to day diet and what are your favourite treats?
I start with coffee – no coffee, no functioning Sasha! Due to my sport, I have a coach all year round that does my nutrition plans according to the phase of preparation for my sport. The plan is balanced and tailored to my nutrition needs. Daily, I enjoy oats, fresh and frozen fruit, yoghurt, chicken, rice, pasta, lean meat, nuts, and seeds. This includes non-processed, natural foods as much as possible. When allowed, I'm a sucker for Lindt raspberry or chilli intense dark chocolate and Proper Tortilla Chips, only Cheeza-peno flavour.

Do you have any tiny habits that heed big results? i.e. What small things do you do consistently that make you feel great or have a positive impact on your life?
Being organised by preparing food in advance – this takes less time in the long run than you realise.
Keeping a tidy house – when my surroundings are tidy and uncluttered, my mind is calm.
Taking time for myself – I often will pop into North Shore Shopping Centre to grab a quick massage. I feel that any stress just slips away leaving me feeling fresh and energised
Walking – I have a dog that I enjoy walking along bushy tracks or near water. Feeling connected to nature, breathing in the fresh air and listening to wildlife makes my heart happy
Laughing often – if something a bit shitty happens, a good laugh always helps turn my mood around.
What drives and motivates you?
Enjoyment of life. I'd like to think that I base most of my decisions on things that will bring me happiness, whether it be doing something for someone else or for myself, my profession, love or life in general.  Stiving for consistent happy drives most of my life decisions. I feel that if you're happy, you'll attract things that will bring you holistic wealth.
We love supporting local! What New Zealand made products do you use, love and recommend?
Besides Pro You, Dazz cleaning products is my new fav! Their household cleaning products are 99.9% natural, reusable glass containers, vegan, cruelty free, safe for kids and pets with 100% biodegradable packaging – and plot twist, they actually work!
What media do you enjoy – podcasts, magazines, books, tv shows etc.
I enjoy watching anything bodybuilding and UFC interviews, podcasts, shows and fights, as well as tutorials on latex modelling and special effects prosthetics, wildlife documentaries, business renovations, travel programmes plus the odd Netflix series.
What does sustainability mean to you and how do you incorporate sustainable practices into your lifestyle?
My life changed dramatically after watching The Minimalist. I've moved more than 40 times during my life and carried around a lot of stuff that I was never going to use, but for some reason I felt I needed to hang on to. After an overhaul of my thinking, I now think about things I purchase as follows; "Do I actually need this" or "how comfortable am I sending it to landfill when it no longer is useful". I'm by no means a model human on this front, but I try as much as possible to swap out one use plastics and non-biodegradable products where I can.
What supplements do you take and why?
I try and keep it simple in terms of supplements. My key supps are magnesium (to help with sleep), probiotics (a healthy gut is critical to your body feeling well), DIM (hormone balance), Vit C (to keep my immune system in check), BCAA (muscle recovery) and protein powder (low calorie meal replacement).
What ways do you use Pro You protein powder?
Besides the good ol' go to protein shakes, I love using Pro You for protein pancakes! Super simple to make as follows: Ingredients: small banana mashed, 1 egg, 1 scoop Pro You Protein Powder (I use vanilla), 20g almond butter and pinch cinnamon. Mix all together and cook (I use a non-stick fry pan) until golden on each side. I split the mixture into 4 portions to make 4 pancakes and top with a good tablespoon of Greek protein yoghurt, crushed freeze-dried raspberries and a drizzle of sugar free maple syrup. Just delicious!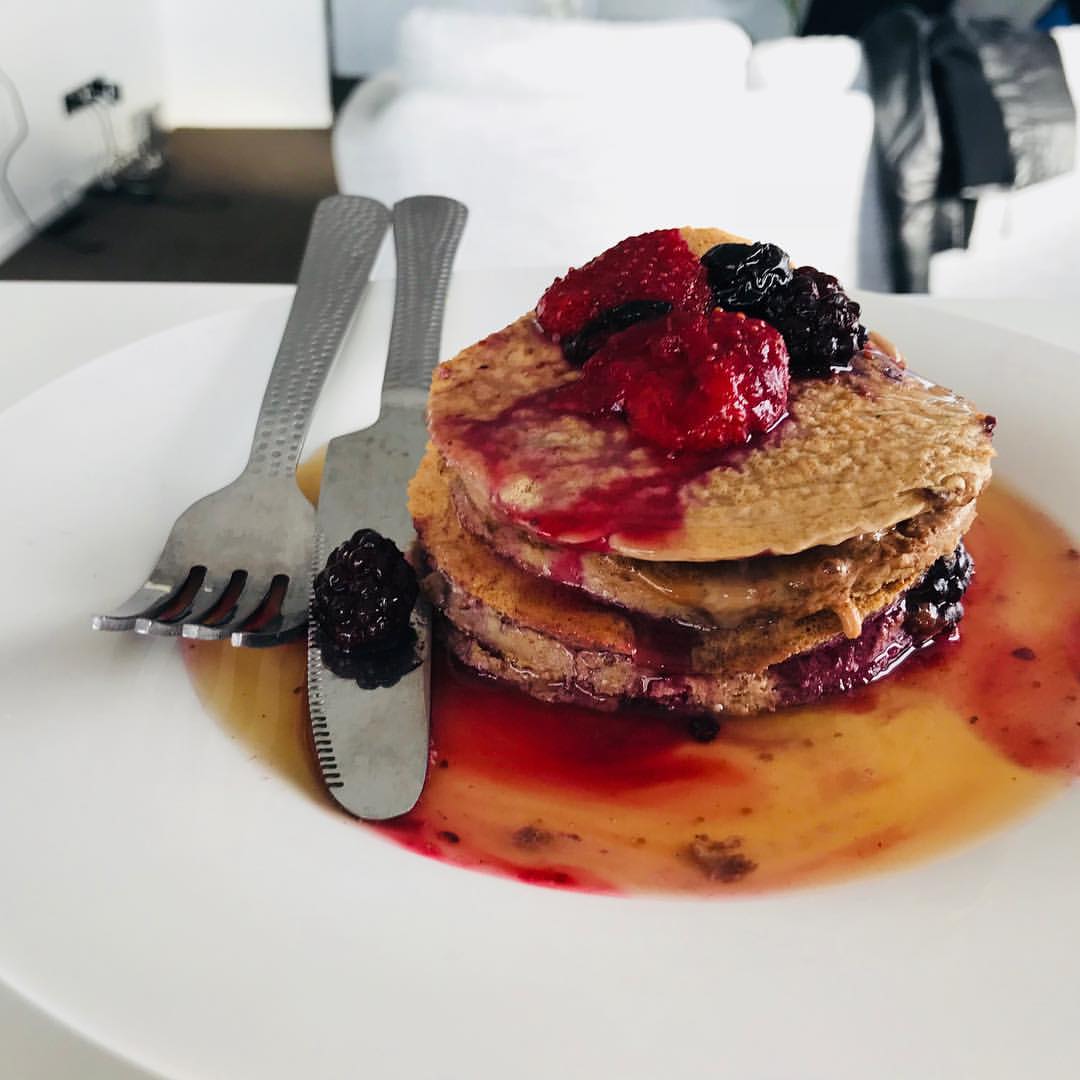 Want more?
Find Sasha for more bodybuilding and special effects makeup content on Instagram @bells_page