This week we are introducing Julia Ford to our Say Hello To The Pro's series. This series is intended to connect our customers, friends, and family through honest conversations.
Day to day, what do you do mostly?
By day, I'm the Creative Director at Kathryn Wilson Footwear, designing and selling beautiful shoes hand accessory collections. By night and weekends, I run a genderless clothing collection called Sweepstake Winners making bold and colourful pieces utilising responsibly sourced natural fibres and recycled materials. Basically, I create and make beautiful things 24/7.

What do you love doing?
I love to create the pieces in your wardrobe that are going make you feel and look incredible and stand out from the crowd.
What stresses you out?
We've been renovating our place over the past 8 months, I've discovered new levels of stress I did not even know existed!
Where do you work out and why do you choose to work out there?
I LOVE Sweat in Newmarket. I had never really done yoga before 2020 but I booked I trial at the start of last year and became a little obsessed with their 26 & 2 classes. It's challenging but meditative and I find it's perfect to tune out the stresses of life for 60-90minutes of mindful movement. The HIIT pilates classes are also great! During lockdown, I love a run around the domain though…I never normally have time to do this so I'm very grateful we live so close!
What is your usual day-to-day diet and what are your favourite treats?
I don't eat breakfast, but I love a black coffee or a coconut latte before midday. For lunch I'll have a vegan Pro You smoothie and a tofu bowl. For dinner we have something like a veggie curry, stir fry or pasta dish (I try hard not to subject my husband to too much tofu!) I'm an aspiring vegan but my weakness is cheese and whittakers coconut chocolate….and pickles, anything pickle related and I'm happy!
Do you have any tiny habits that heed big results? i.e. What small things do you do consistently that make you feel great or have a positive impact on your life?
Yes! When I was 18 I read The Artist's Way for the first time…It teaches a daily morning practice of free association writing as soon as you wake up. I still do this, it's the perfect way to gain clarity and focus before the day begins. Follow that up with some meditation and yoga and you're having a great day!
What drives and motivates you?
The pursuit of a creatively fulfilling life with my husband and family drives and motivates me.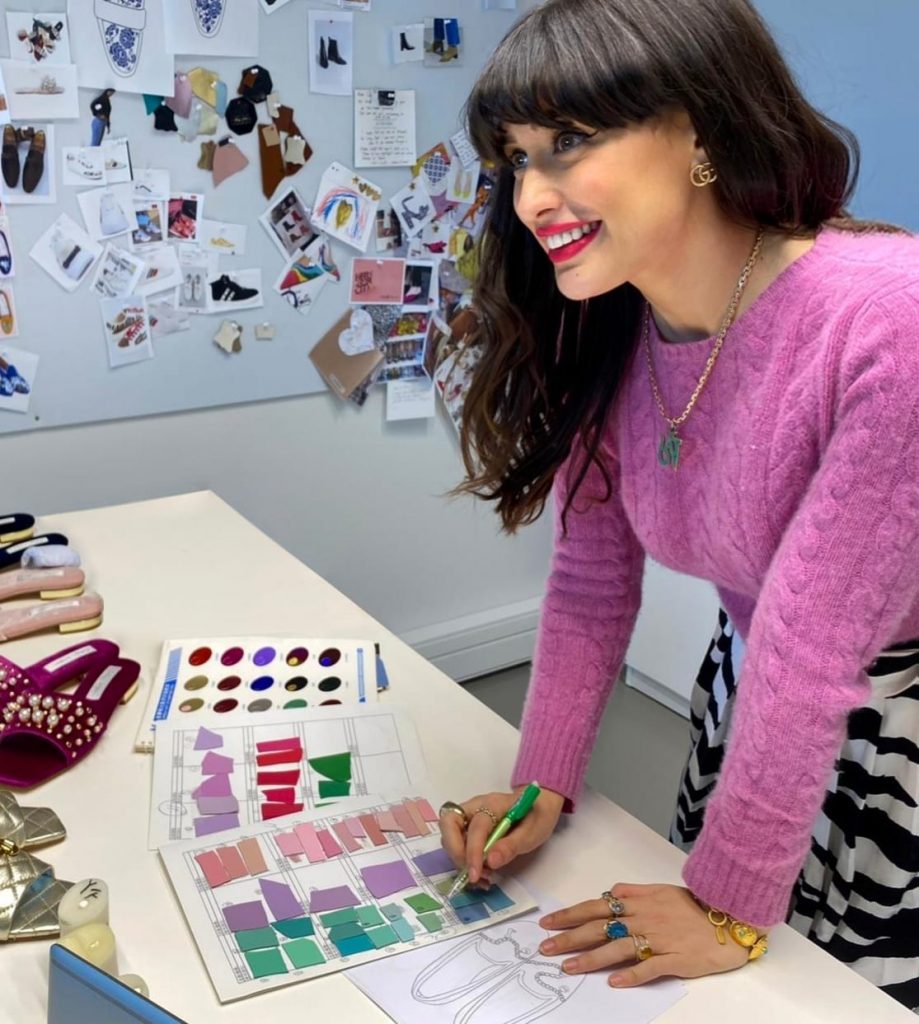 We love supporting local! What New Zealand made products do you use, love and recommend?
Emma Lewisham skincare is a must try!
What media do you enjoy – podcasts, magazines, books, tv shows etc.
I'm an absolute podcast fiend…I love true crime stories and I love music so deep dives into the songwriting process or music business, really get me excited. A few of my go to's for music nerds would be Dissect, Broken Record, Hit Parade, Cocaine & Rhinestones, Blood on the Tracks or Desert Island Discs. True Crime fans might like to try Hollywood Crime Scene, American Scandal, The Shrink Next Door, The Apology Line, Guru, Casefile, The Teacher's Pet…I could go on and on…
What does sustainability mean to you and how do you incorporate sustainable practices into your lifestyle?
This year I'm part of a group of 20 Maori fashion designers called the Kahui Collective, one of the kaupapa discussed has been that sustainable fashion and indigenous fashion is in its essence, the same thing. Our traditional way of living is all about sustainability and regeneration, sustainability is in our DNA. So for me, my sustainability journey personally and with my business is about learning and investigating those traditions and ways of living and unlearning some of the default settings or shortcuts that have been developed to make life easier but perhaps aren't beneficial in the long run.
What supplements do you take and why?
I take magnesium, 5htp, collagen, a hair & nails supplement and Pro You takes care of the rest.
What ways do you use Pro You protein powder?
I'm really lacking in creativity here but I just add water, boom, done!